Posted: September 23, 2019, 12:50 pm
Written by: Squynt
GENERAL NEWS //

EVENTS

This coming Friday, The Delta Fighter Wing Gaming Community will be hosting our 2018 Halloween Spooptoberfest event. We will be coordinating a Cards Against Humanity game that night, online, at https://massivedecks.herokuapp.com/. A game code will be provided via Discord for all members, recruits, affiliates and friends to participate with us, on the night of the event. Simply enter your nickname, select the "JOIN" tab, and enter the provided code to partake. Following the Cards Against Humanity game, we will be dropping into Fortnite for a few rounds of battle royale for any of those who wish to stick around and participate. This event is entirely optional, but we encourage as much participation from within our ranks in order to help us grow as a community. The event coordinator for Spooptoberfest 2018 is «ÐFW»Swag. All questions about this event should be directed to him through our Discord server or via DM. We hope to see you there! The event will be held at the following time:

---
GENERAL NEWS //

ANNOUNCEMENTS
//WEBSITE CHANGES//
As you may have noticed by now, our web development team has been implementing a few changes to our website as of recently. Some of the major changes include the following: The home page has been re-designed for a more simple and efficient flow of information most relevant for first-time visitors. The nav menu at the top of the site has been updated to include the news section which lists all recent newsletters, the community section which our roster, hierarchy and awards are now nested under as well as shortcuts to our social media pages and a login button. This button will allow users to log into our website via Discord so that website registration will not be required for potential applicants, a bot will check to see if they are in our Discord server in order for them to gain access to the application page. Easy!
//RANK & HIERARCHY CHANGES//
Some major changes have been implemented to our hierarchy and rank structure. Most notably, several unused ranks have been removed, some ranks have been adjusted to fit new roles, and one new rank has been implemented at the administrator level. Visit our new Hierarchy and Awards pages to see the changes.
//OPEN WING ADMINISTRATOR POSITIONS AND CRITERIA//
With the addition of the new Wing Administrator rank, we now have three new positions available within our Command Division which eligible members may apply for:


PERSONNEL [PAX]
The PAX Wing Administrator is responsible for all human resources and personnel management roles, community wide. The PAX Wing Administrator primarily manages all accountability sheets, the official roster and all subordinate user roles and permissions. Members applying for this position must be proficient with personnel accounting, database management and spreadsheet management/compliance. Experiences with basic web development or a content management system such as Grav or forums administration is preferred.
OPERATIONS [OPS]
The OPS Wing Administrator is responsible for planning, operations and event coordination, community-wide. Members applying for this position must have a high level of activity and involvement in our community, demonstrate initiative and creativity as well as possess the capacity to coordinate events and execute community goals within the provided timeframes. Experiences with event coordination, raid or group leadership, research, planning and logistics are preferred.
PUBLIC AFFAIRS [PAO]
The PAO Wing Administrator is responsible for content creation, social media management, marketing and outreach coordination, community-wide. Members applying for this position must be personable, creative and humorous with proficiencies in areas such as marketing, sales, social networking and production. Experiences with video production, graphic design, outreach coordination, networking and content creation are preferred.
//RETURN OF THE MEDALS//
It's been a long time coming. The Delta Fighter Wing Gaming Community is finally re-implementing an awards system at the request of many users. There are currently three tiered awards which have been implemented as well as the return of a highly-beloved medal we once had several years ago. You can now view the awards and thier criteria on the new Awards page. Simply hover your mouse over each tier to view the criteria for eligibility. Earned medals will be displayed on our official roster under each member entry.
---
DIVISION NEWS //

PC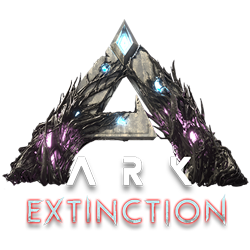 As mentioned in our previous newsletter, we will be migrating our ARK server to Extinction upon release on November 6, 2018. We were initially scheduled to conduct a server transfer to allow all of our current Abberation players to move thier best dinos to our Ragnarok server. Unfortunately due to unforseen complications, we will be unable to host the transfer to our original Ragnarok server. Our workaround for this will be to host a new Ragnarok temporary player-hosted server to transfer to, and save the files for later hosting pending the Extinction migration. We are planning to conduct the transfer on the 2nd, 3rd and 4th of November. Let your fellow survivors know! Anyone who misses our on this transfer process will lose thier dinos forever! For any questions, please contact «ÐFW»Squynt.
If you are interested on playing on our server: Join our Discord lobby, type !dfwark in the chat, and follow the instructions provided by the bot. Information on our server can be found here. Membership is not required to join our server, but you must be approved as an affiliate in order to do so. Membership IS required however, to join our tribe.
//«ÐFW»FOXX ON HIATUS//
PC Division Administrator «ÐFW»Foxx has announced that he will be taking a hiatus from DFW and the online life for an undertermined amount of time. We all need a break now and then, and this one is well-deserved. The show, however, must go on. So in his stead, «ÐFW»Swag will be taking the reigns and running the PC Division for the time being. All PC Division dealings should be routed to «ÐFW»Swag until further notice.
---
DIVISION NEWS //

CONSOLE
//SO LONG AND THANKS FOR ALL THE FISH, «ÐFW»SPANKANATOR//
As announced at the 13th Anniversary Coldsnap Summit, Console Division Administrator «ÐFW»Spankanator has stepped down from his position and has retired to veteran status within the XBL group. Replacing him will be «ÐFW»LordShaxx who has been advanced to probationary Division Moderator pending his administrative training. «ÐFW»LordShaxx will be instated as the new Console Division Administrator upon completion of his training. He has fresh apirations, many plans and new ideas to bring about change to the long-stagnant division, and we look forward to it. Don't forget to congratulate him in our Discord. For the time being, no major changes have yet been enacted to the Console Division, but there will be soon, so stay tuned!
---
Be sure to check out our social media and our channels which can be found in the Social panel on the right of the page. Thanks to everyone for your participation and we'll see you in-game!
CURRENT COMMAND
«ÐFW»Squynt


Chief Administrator

«ÐFW»SynthSy


Executive Administrator